Our History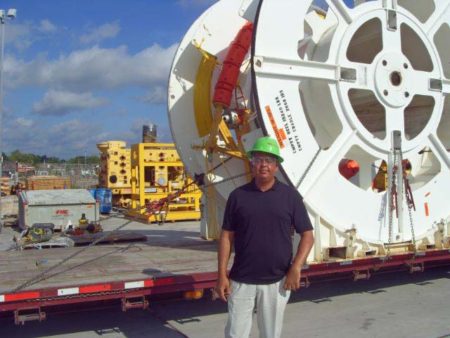 United Freight & Logistics has been a cutting edge shipping company based in the Houston area and serving the continental United States since 2003. Utilizing the latest technology available trucking company, United Freight & Logistics specializes in the pick-up and delivery of any type of freight being shipped from heavy freight to small load hot shot services.
Whether your company is faced with a local large scale delivery problem or a small, isolated delivery need, United Freight & Logistics can assist you moving your freight t its destination.
We will help you find quick, efficient solutions along with bi-lingual support for all of your outsourced trucking needs. Management of your in-house courier operation is also available. 24 hours a day, 365 days a year, a professional staff and managed by a team boasting over thirty years of experience in the courier industry.
Contact United Freight & Logistics NOW for a free trucking and freight shipping quote.
Vivian Jundi – President
---
Wasem Demashkiah – C.E.O.
Got my BS in Civil Engineering with a minor in transportation (bridge and Highway design) from the University Of Oklahoma in 1988. Started my career in construction management in California then got to be a Project Manager for several high profile projects in Saudi Arabia in the 90's. Came back to the US and started my own Export and Logistics Business in 1998 then in 2003 decided to start United Freight & Logistics with my late partner Michel Jundi. Helped grow UF&L the first 12 years with special projects sales and Finance then took over as CEO in December of 2015.
---
Josh Ricks – Business Development
Josh Ricks is the Sales Manager for United Freight & Logistics. Josh works with clients in setting up new accounts and ensuring client relationships continue to grow and prosper. He brings to the table 19 years' experience within the transportation industry. There is no task too big or too small for Josh to handle as he is part of the team here with UFL and will do everything from sales and client relations to operations and project management, if there is a need he will do everything possible to fill the gap and be part of the your team! If you have a need a rate request or project to discuss whether small packages, consolidation, warehousing, trans-loading, container drayage or heavy haul, he is ready to help with your needs.
---
Rodney Walker – Freight Manager / Tractor Dispatch
Term @ UFL – 12.6 years
24 years in trucking and Shipping industry
Began working in the industry as a messenger in 1993 catering to Freight Forwarders and Customs Brokers for BCO Delivery for 4 years. Working as a daily messenger with companies such as Expeditors aka E.I. Freight.
Later started working with Greenlite Express for 7 .5 years as a route courier catering also to Freight Forwarders and Customs Brokers.
In 2004 began working as a in house courier and office assistant with Quality Customs Brokers. Learning the inside business of trucking companies and knowledge US Customs entries and clearances.
In 2005 I began working as a salesperson with United Freight and Logistics where I was responsible for Business Development. Played a significant role in pioneering the Tractor Trailer ,Drayage and Transloading and Warehousing division. As a salesman I was also responsible for bringing in the likes of customers as Expeditors, Eagle Global( now CEVA), Gateway International and a host of other major clientele in the industry.
---
Melissa Martinez –
Brokerage and Dispatch
---
David Clark –
Brokerage
---
Thuy Nguyen –
Accounting
---
Brett Gray – Dispatch
19 Years in the transportation industry. Started as a driver moving to dispatching and then as an Operations Manager.
---
Kip Richardson – Dispatch
Been in the freight business since 1988. Started as a driver for two years, Office Manager for 5 years and Dispatcher for over 25 years. Owner of small trucking business for 5 years. Married with four children.
---
Rodney Curry – Dispatch Assistance
I started working in the delivery / logistics business in 1986 as a driver then in 2001 I moved into the
dispatch office that was handling an average of 350 deliveries per day as a dispatch assistant
I started to work at united freight in June of 2010 as a dispatch assistant and also handle documentation
---
Remembering Michael Jundi
Michael Jundi started in the freight and logistics industry in 1980 as a driver and later as a sales representative then sales manager and vice president.
---